Reading Time:
< 1
minute
As we all know she is the finest actor we have today not only in Bollywood but Hollywood. PC is the winner of Padma Shri and Filmfare Awards. She is the winner of Miss world 2000. She is also the Ambassador of UNICEF. A successful film producer, singer, co-owner of the hashtag 'J Sisters'. And if really her dreams come true, then who knows she can be our next Prime Minister.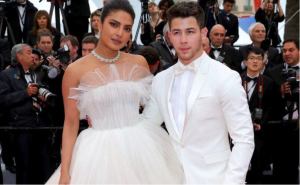 She really is interested in politics, wants to make a change and very ambitious about this. Recently in an interview with THE SUNDAY TIMES, she said," I would love to run for Prime Minister of India ". And added that she wants her hubby Nick Jonas to run for the President of US.
In the same interview, she praised her hubby and said," He is not afraid to use the word feminist and I really Love that".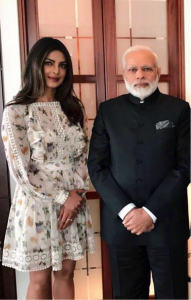 Well, if Priyanka Chopra really wants to contest the election , we don't think there is anyone who will vote against her. We really want to know what PM Modi wants to say about this.!