The triumph of Bira went on in just two years, Beer crafted by Ankur Jain is now the favorite of all and has become the most consuming alcohol in India. Indian market is dominated by many brands of beer such as Kingfisher Strong, Haywards, Carlsberg, Corona, Tuborg and many more but for millennial consumers, Bira has emerged revolutionary and has created in a radical change in the beer market. Bira became an instant hit among the urban crowd with sales surging.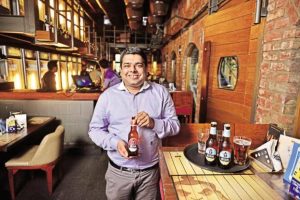 It was started as a start-up by Ankur Jain after he realized the weightiness of Beer market in India, After completing his bachelor's degree in Chicago, Ankur began his journey with a healthcare startup which was known as "Cerana Beverages." He started crafting beers from different corners of the world and sold them here in Indian states. He went on tours for deciding the best beer for Indians and finally took the decision of crafting beer in the area of specialization and launched his own brand "BIRA 91" seeking the help of a Belgian ambassador Mr. Jan Luykx.
The branding of Bira was a tough task to make it sound distinct from others and firstly was named 'BIRU' but due to some registration issues later was named 'BIRA'.
He took ample time to choose the colors and initially launched two flavors. "BIRA White Ale" and "BIRA Blonde Lager".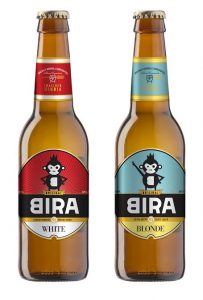 Beer is expensive compared to spirits because alcoholic drinks are taxed by volume in India, however, Bira was made available for Rs 90 for a 330 ml bottle. Bira 91, recently launched one of the first low-calorie beers to be introduced in the Indian market (90 calories for a 330 ml bottle). According to Jain, "Bira 91 Light is the lowest calorie option for any alcoholic beverage in the bar. It is lower than a glass of champagne, much lower than Breezers, wine, or cocktails.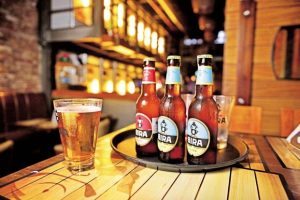 Bira became more popular because it's the price is comparatively low as compared to other brands without compromising on the quality of the taste.
As of the year2016, it's sales increased to 7 lakh cases and to date it's rapidly increasing and has crossed a turnover of Rs150 crores. But Due to the ban by the Supreme Court of alcohol sales near highways, the sale has comparatively decreased.