Reading Time:
2
minutes
DC Avanti was an ambitious idea by its maker Dilip Chhabria, which was presented during the 2012 Auto Expo. Even though Avanti was frequently in the headlines and attracted attention as India's first supercar, it never quite met expectations in terms of sales.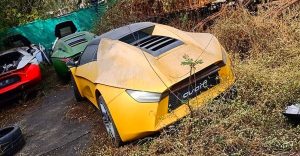 From 2012 to 2016, DC Avanti was in production. It was phased out due to a lack of compliance with newer automobile safety rules. To give you an idea, the vehicle lacked even basic safety measures such as airbags.
When Mumbai police nabbed Dilip Chhabria in December 2020, DC Avanti's destiny was sealed. Chhabria was accused of being involved in a number of scams. Many of the Avanti's sold had the same engine and chassis number, according to the police.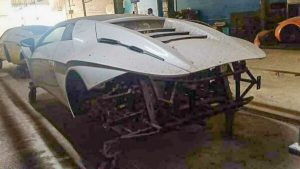 With low sales and a destroyed manufacturer's reputation, DC Avanti is unlikely to get a second shot. Several DC Avanti's at the company's Talegaon production site is rusting. It's very distressing to see India's first supercar in this state.
Discontinued The DC Avanti was powered by a 2.0-liter four-cylinder turbo petrol engine developed by Renault. It had a maximum power output of 250 bhp and a maximum torque output of 340 Nm. It was paired to a manual 6-speed transmission. The car's top speed was estimated to be 200 kilometers per hour.
We hope that future efforts to build India's first sports automobile are more earnest and successful. At this point, it's a long shot, but it can't be ruled out totally.