Reading Time:
6
minutes
Thinking about getting a tattoo? What do I want? Where do I want it? Who is the right artist? Is this safe? There are several things that you need to carefully consider first before getting inked. To help you make the right decision and potentially save you from unnecessary pain, we came up with this article. Believe us, before you get permanently inked, these are good questions to be asking yourself
So, we asked over 300 people for bits of wisdom they'd pass down to someone considering a tattoo. What did they wish they knew? What advice would they give? Any secret tips? Below, a guide to having the best tattoo experience possible, with a little help from some friends.
1. Pain!!!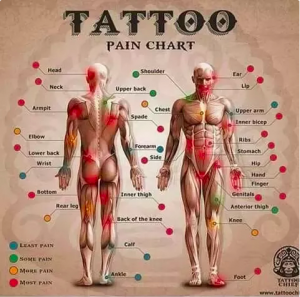 Getting a tattoo WILL be a painful process. Pain level experienced depends on various factors, size of the tattoo, the location of a tattoo is the major factor.
2. The design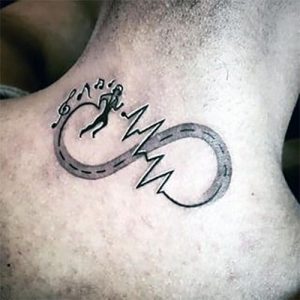 Do some homework, take your time for finalizing the design. This is something which is going to be with you for your entire life. Don't rush when picking a tattoo design. Just DON'T. Ask your tattoo artist for help in finalizing the design, especially if you are looking for some personal design. The important thing is to go with a tattoo design that you won't regret and won't be ashamed of having.
If you find an already tattooed design that you really want, go for it. If you want, you can ask the artist to make a few customizations to make it slightly different.
3. Tattoo placement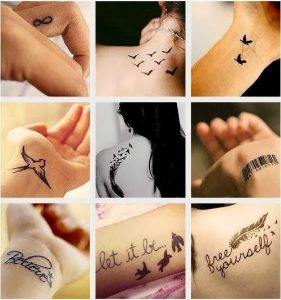 Design of a tattoo goes hand in hand with the location of the tattoo placement. There is tattoo which suits on specific body parts. The size of the tattoo also depends on the placement of tattoo. If you are more of a private person and don't want to showcase your tattoo, get inked on a place which is covered by clothes. While getting inked, keep in mind what type of job you are going to get in the future. There are Some employers are conservative when it comes to tattoos. Don't blame tattoo discrimination if you didn't get that frontline job.
With the location of tattoo comes the level of pain as well. In general, getting tattooed in an area with lots of muscle or fat will hurt less than getting inked where there are lots of bones.
4. Reason for getting one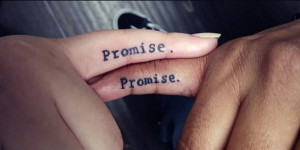 Yes, you read it Right!! Getting inked must and should have a reason. Some get tattooed because they appreciate it as a form of art. Some get tattooed as a show of love or infatuation. Some get tattooed to openly show rebellion. And some simply get tattooed because they think it's really cool. Just make sure that whatever reason you come up with, you will be able to stand by it. And, definitely, don't allow other people to make the decision for you. Other people can inspire you to get inked. But the final decision still rests in your hands.
Just keep in mind, getting a tattoo will be less costly rather than keeping it up for a lifetime or investing more in a painful process of tattoo removal by Laser.
5. Timing is everything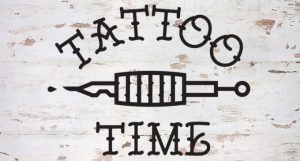 Timings or say it season also can be a variable for getting inked. Though one can get inked at any time of the year or day. But the healing process of a tattoo is best during Fall or Winter when people have more clothes. Actually, tattoo needs protection from contact with direct sunlight while healing, so if you want to flaunt your tattoo in summer get inked during Falls or Winters.
6. Skin allergies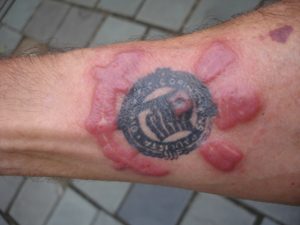 Few people are sensitive to chemicals, many just know it beforehand, some can experience the change in the skin near the tattoo while/after getting inked. So, If you have a known skin allergy, make sure to consult a doctor first whether getting a tattoo would be a good idea. You will never truly know how your skin will react to being drilled with multiple needles and having chemicals inserted into it until the ordeal is done.
There are different kinds of allergic reactions to tattoos. Some produce only minor and manageable itchiness or skin irritation. Some result in rashes or swelling. Even if you don't have a history of skin allergies, it would be wise to pay close attention to how your body reacts while getting tattooed.
7. Artist portfolio and credibility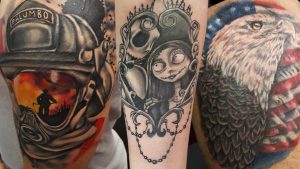 Before settling on a specific tattoo artist, make sure that you did research on his or her background. More specifically, his or her portfolio. Check out there work online, maybe you can visit their studio once to check for the work displayed there. Ask your friends who already have got inked. Check for the detailing in the tattoo, try to find a similar design and the neatness in the tattoo.
8. Sanitation of tattoo equipment and shop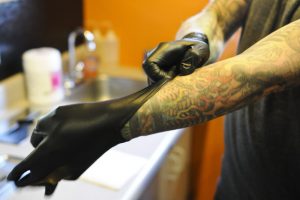 Whether you plan to get a tattoo via home service or in a tattoo shop, it is extremely important to make sure that the artist practices sanitation when it comes to tattoo equipment. You should be able to see where all the needles are being stored. When it comes to new needles, make sure that you actually saw the artist pull out a new one from a sealed package.
9. Aftercare is equally important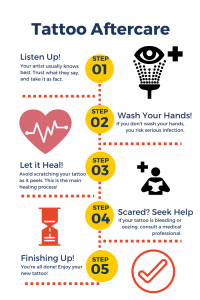 One of the most common mistakes newly tattooed people do is neglecting proper aftercare. Many spend more time flaunting it outside under the glare of the sun than actually taking care of it. A new tattoo is basically still an open wound that needs the right aftercare in order to fully heal.
You will be fighting the urge to scratch it every minute when the "old skin" is starting to peel away.
These are just some of the things that artists tell customers, which are necessary in order to make sure a tattoo heals right and looks right. You can't just skip them and call it a day. Now, if you think all the aftercare is too much work, then getting a tattoo is not for you.
10. Getting a tattoo isn't cheap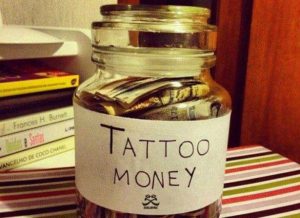 Getting a tattoo isn't exactly cheap. The price of a tattoo largely depends on the size, the level of detail of the design, and the colors used. An artist with a well-established name and background also charges higher than normal.
You should never ask an artist for a discount or a bargain. The act is considered disrespectful. Getting a tattoo isn't like shopping at a flea market.
One last thing to remember when it comes to tattoos: You get what you pay for.
List of few Best Tattoo artists of Chandigarh:
1) youngistaantattoos
2) 23gunstattoo
3) tattooaddicted.aman