Summer is certainly not the best time for your skin. At one hand it must tolerate the high heat and tanning on the other. As you know proper sun and heat protection, regular cleansing and nourishment are the keys to keep skin healthy in summer but after all, what you eat is sure to show on your skin.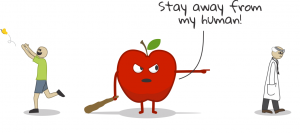 Nature has provided us with fruits that can counteract all the negative effects of summer and should be included in the daily diet and skin care will keep the summertime skin woes and will also make your skin brighter and beautiful.
Watermelon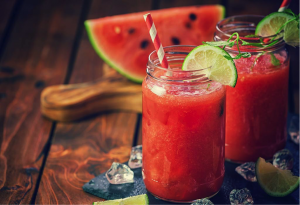 This commonly available summer fruit is high in water content and makes an ideal diet for summer. It is loaded with vitamin C which plays a vital role in collagen synthesis. The antioxidants present in watermelon excellent for preventing skin aging. Apart from this apply the pulp of watermelon on your skin for super hydrated and bright skin.
Papaya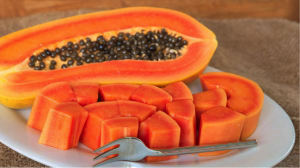 Papaya is one of the summer fruit that is great for your stomach as well as skin. Papaya is rich in antioxidants like beta-carotene and lycopene and works as a great age-defying treatment for skin and keeps the skin smooth and bright. This fruit is highly effective in clearing skin tan.
Cucumber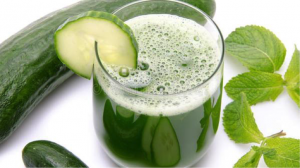 Cucumber has high water content and a nice mix of vitamin K, A, C & essential minerals like potassium & magnesium along with fiber. This fruit replenishes lost moisture in the body, soothes the skin & is ideal for summer. Eat cucumber regularly & also use it as a natural skin toner and hydrator during summer to get soft & refreshed skin. You can also get the skin benefits of cucumber from our Cucumber Water.
Green coconut water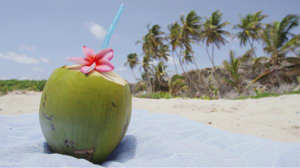 Instead of the sugar cold drinks opt for the natural electrolyte, green coconut water, this summer. It has a good dose of potassium & supports youthful skin. Potassium also promotes better nutrient & oxygen delivery in the skin. You can drink green coconut water or use it as a toner on the face to get soft, bright & youthful skin. The Green Coconut Water from our range offers the same benefits with regular application.
Pineapple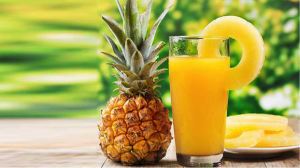 This low-calorie fiber-rich fruit is quite appealing during summer. The vitamins loaded in it promotes collagen synthesis in skin & helps in quick shedding of dead skin cells thus giving brighter & youthful skin. Anti-oxidants in pineapple fight damage from free radicals thus controlling the signs of aging. This fruit also contains bromelain, an enzyme with natural anti-inflammatory & healing benefits. Hence it can help in reducing inflammation caused by sunburn or acne.
Mosambi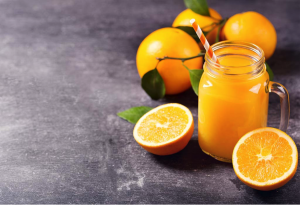 Mosambi or Sweet lime is another citrus fruit with considerable vitamin C content. It helps in flushing out toxins from the body & promotes quick healing. Mosambi juice is ideal to keep your body cool & well hydrated in summer. It is also helpful in treating sun & heat-related weakness & sunburn. Regular consumption of Mosambi juice can give bright & soft skin.